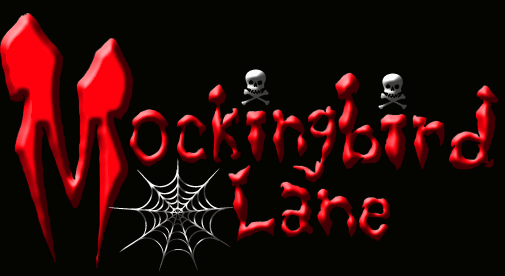 MOCKINGBIRD LANE UPDATE!!!
A lot has happened in the past few years and there has been little contact from me to most of you. A few things have happened in my life making it difficult to do music. I'm changing that. Look forward to a lot more coming from me in the next year. My house was robbed and I lost a lot of my music, but I am finding more of it all the time as I clean and search through old files. Look forward to several releases including a disc of old acoustic demos and a disc that will collect all the songs released on different compilations, plus a few bonus tracks. I also hope to start recording a solo cd soon of my acoustic country/folk/punk thing. So look forward to that. I had a small chapbook of poetry, lyrics and photos ready, but my old computer died... I hope to find a way to recover the files and get that released too. It may be through a friends indy book press or through Zombierot... as of yet un-decided. My wounds have healed and I have been playing guitar everyday for the past month. I will be moving soon and hope to meet new people to put together a live line-up for the band as well as maybe joining some other projects. I'll keep everyone updated on all of this as it happens as well. Basically I just wanted to let everyone know... I may have been down, but I'm not out. You will be seeing some things out this year. Stay tuned.
Christophe
FORUMS UPDATE
Check out the Mockingbird Lane forums... Just got up and running again. Everyone needs to join and get to posting.

http://fiendlinks.com/whnboard/viewforum.php?f=23




LIVEJOURNAL NEWS

As far as this site goes... I don't plan on using it anymore. All updates will either be on the forum or the MySpace site, so make sure to join up on those.